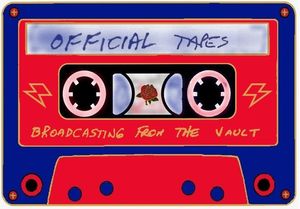 This week we pay our fare thee wells to Mr. Charlie Watts. The drummer for The Rolling Stones who joined the great jam in the sky on August 24th at the age of 80. 
Drummer Bill Kruetzmann said: "Drummers are bonded together by virtue of their instrument and I am saddened that today we lost a brother. The last time I saw The Rolling Stones was in the arena in Oakland where the GratefulDead had performed many times before but being in the audience, I got to experience that show as a fan. I even paid for parking! When the Stones brought out Tom Waits to sit in on "Little Red Rooster," one of my friends reminded me that the Grateful Dead had played that very song in that very room. Charlie had his own feel for it and I loved it. I always admired his steadfast approach, ability, and style. Rest in peace, brother." 
Mickey Hart stated: "Charlie Watts was a colossus in the world of rock 'n' roll drumming. His hands and feet danced like Nureyev, so elegant, so graceful…the bedrock of The Rolling Stones. Don't worry Charlie, I'm told there's rock 'n' roll in heaven" 
Although the two bands are legendary and have a lot in common, The Stones and The Dead are not really the best of friends. We get into their unique relationship with writer Joel Selvin. 
In the 90's The Grateful Dead were the highest-grossing American band of the decade and 2nd-highest grossing band only behind The Rolling Stones. What makes that statistic even more remarkable is Jerry Garcia died in 1995, meaning they achieved this feat in the first half of the decade. 
Starting in 1970, a concert at Altamont Raceway changed the way The Stones and The Dead did business. 
The Set List. . . 
Mr. Charlie 
Live at the Fox Theatre St Louis, MO 12-10-71 
LISTEN TO THE RIVER - Single 
Cosmic Charlie (1969 Mix) [2018 Remaster] 5:42 
1969-06/20 studio release, AOXOMOXOA 
Grateful Dead Origins 
The Last Time 5:14 
1990-03/22 COPPS COLISEUM, Hamilton, Ontario 
Spring 1990 So Glad You Made It 
Space > 10:21 
The Wheel > 6:05 
Playing in the Band > 3:14 
Goin Down The Road Feeling Bad > 7:29 
Sugar Magnolia 8:52 
1983-04/25 THE SPECTRUM, Philadelphia, Pennsylvania 
Dave's Picks Vol. 39