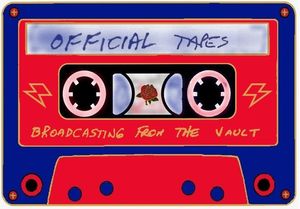 Beyond Description. . . 
More with Ken Babbs, author, merry prankster, and a cronie - which is the name of his new book! "Cronies, A Burlesque: Adventures with Ken Kesey, Neal Cassady, the Merry Pranksters and the Grateful Dead." 
We hear stories about the Grateful Dead, the importance of Neal Cassady, and what it means to be a "Merry Prankster!" 
The Setlist. . . 
Loose Lucy 5:07 
1974-05/19 PORTLAND MEMORIAL COLISEUM, Portland, Oregon 
Pacific Northwest '73-'74: The Complete Recordings 
Sugar Magnolia 7:54 
1971-12/10 FOX THEATRE, St. Louis, Missouri 
Fox Theatre, St. Louis, MO (12/10/71) 
Neighbor, Neighbor 12:30 
1974-12/15 EMU BALLROOM - UNIVERSITY OF OREGON, Eugene, Oregon 
GarciaLive Vol. 03 
Cryptical Envelopment > The Other One > Cryptical Envelopment > 9:28 
New Potato Caboose > 8:50 
1968-02/14 CAROUSEL BALLROOM, San Francisco, California 
Road Trips Vol. 02 No. 2: (Carousel 2-14-68)