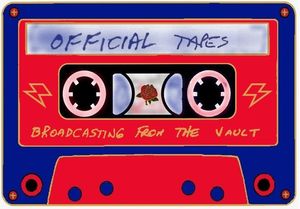 Grateful Dead 
Listen To The River Box Set - release date: Oct 1 
7 previously unreleased complete shows which highlight the band's performances in St. Louis. 
David Crosby 
If I Could Only Remember My Name - release date: Oct 15 
50-year anniversary reissue which features members of the Grateful Dead. 
Johnny Cash 
At the Carousel Ballroom 1968 - release date: Oct 29 
A show recorded by the Grateful Dead's soundman, Owsley "Bear" Stanley. At a venue operated by The Grateful Dead and Jefferson Airplane. 
The Set List. . . 
Big River 6:28 
1976-06/10 BOSTON MUSIC HALL, Boston, Massachusetts 
June 1976 Box Set 
Going to Memphis 4:04 
Bear's Sonic Journals: 
Johnny Cash At the Carousel Ballroom April 24, 1968 
Mama Tried 3:21 
1970-06/04 FILLMORE WEST, San Francisco, California 
Bear's Sonic Journals: The Dawn Of The New Riders Of The Purple Sage 
Kids And Dogs 7:01 
David Crosby with Jerry Garcia 
If I Could Only Remember My Name... [Bonus Track] 
Brown-Eyed Women 5:16 
1977-05/15 ST. LOUIS ARENA, St. Louis, Missouri 
May 1977 
Terrapin Station > 10:59 
Around And Around 8:34 
1978-04/18 PITTSBURGH CIVIC ARENA, Pittsburgh, Pennsylvania 
Dave's Picks Vol. 37