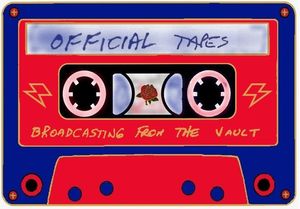 Sotheby's announces "From The Vault: Property From The Grateful Dead And Friends" 
The auction includes stage equipment from all eras of Dead tours including surviving components from the legendary Wall of Sound, and items from crew members "Big" Steve Parish, Lawrence "Ram Rod" Shurtliff, and t-shirts from the band's longest serving sound engineer Dan Healy. From the Ken Kesey era "Acid Test" days through to the final years – a long, strange trip from counterculture icons to the definitive American band – this auction is a unique opportunity for Deadheads to celebrate the band's enduring ethos right from the soundboard. 
We talk with Richard Austin, Sotheby's Global Head of Books & Manuscripts, who gives us a rundown on the stage gear, roadie gear, and band gear! 
The Set List. . . 
It's All Over Now, Baby Blue 7:33 
1990-06/16 SHORELINE AMPHITHEATRE, Mountain View, California 
View From The Vault Vol. Three 
Greatest Story Ever Told 5:32 
1974-06/16 STATE FAIRGROUNDS, Des Moines, Iowa 
Road Trips Vol. 02 No. 3: Wall Of Sound (Bonus Disc) 
Peggy-O 9:18 
1977-09/03 RACEWAY PARK, Englishtown, New Jersey 
Dick's Picks Vol. 15 
Hard To Handle 4:05 
1970-04/15 WINTERLAND, San Francisco 
30 Trips Around The Sun Box Set 
Loser 7:24 
1985-06/24 RIVER BEND MUSIC CENTER, Cincinnati, Ohio 
30 Trips Around The Sun Box Set 
Bird Song 13:06 
1972-10/18 FOX THEATRE, St. Louis, Missouri 
Listen To The River: St. Louis '71 '72 '73