Friday Aug 20, 2021
7:00 PM on WRWO
Ottawa, IL Community Radio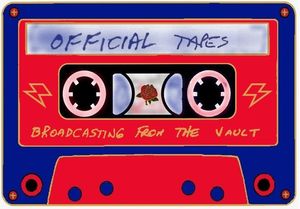 Beyond Description. . . 
The Grateful Dead's newest release - Dave's Picks Volume 39 - is the band's highest-charting release on the Billboard 200 since 1987. 
Largest sales week for a Grateful Dead album since Hundred Year Hall which was back in 1995. 
Grateful Dead has 72 Top Rock Albums entries - The most of any act in the chart's history and more than double the count of its closest competitor, Bob Dylan (31). 
The Set List. . . 
New Minglewood Blues 8:18 
1983-04/26 THE SPECTRUM, Philadelphia, Pennsylvania 
Dave's Picks Vol. 39 
Row Jimmy 8:24 
1973-03/24 THE SPECTRUM, Philadelphia, Pennsylvania 
Dave's Picks Vol. 32 
Black Peter 9:22 
1974-06/23 JAI-ALAI FRONTON, Miami, Florida 
Dave's Picks Vol. 34 
Candyman 7:39 
1978-04/15 WILLIAM & MARY HALL - COLLEGE OF WILLIAM & MARY, Williamsburg, Virginia 
Dave's Picks Vol. 37 
The Other One > | 18:06 
1971-04/28 FILLMORE EAST, New York, New York 
Skull & Roses 50th Anniversary Edition